Bought my first bass guitar when I was 15 years old and began playing bass at school. Between '74 and '80 played in several pub-club bands. In 1980 co-formed Airtight, a guitar based light rock band doing original material. In 1982 added keyboards, changed name of band to Refugee – more AOR influenced.
Played universities throughout Scotland. Tried for deal, then split up in 1984. In 1985 I was a professional bassist with a country rock band touring GB and Ireland.
Joined The Promise (then Tour de Force) in 1987. Currently playing with guitarist Alan Beattie in the sleazy harbour bars around Aberdeen! Also play in country rock band, The Wyatts.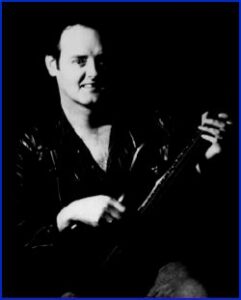 MUSICAL INFLUENCE (in no specific order) –
Eagles, Outlaws, Poco, Jackson Browne
FAVOURITE BANDS/ARTISTS:
John Berry, Trisha Yearwood, Journey, 10cc, Toto, Richard Marx
MOST ADMIRED SINGERS:
Steve Perry, Richard Marx, Nods Graham !!!!, John Berry
LATEST ALBUMS:
All I Want – Tim McGraw
Burning the Roadhouse Down – Steve Wariner
It matters to Me – Faith Hill
Faces – John Berry
Songbook, Where your Road Leads – Trisha Yearwood
I think about You – Collin Raye
GEAR CURRENTLY USING:
Gear Junkies click here for details of Ian's gear